I am: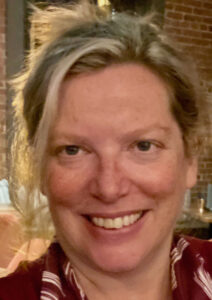 A published research scientist with a diverse background in life sciences, including infectious disease, immunology, and nutrition. My publications include manuscripts in leading peer-reviewed journals, book chapters, and review articles.
A writer of white papers, manuscripts, literature reviews, and continuing medical education content to help create quality content for regulatory activities, scientific and academic institutions, medical providers, and CME agencies.
A graduate with an MHS from Johns Hopkins School of Public Health a Ph.D. in the study of Molecular Microbiology and Immunology at the University of Maryland School of Medicine.
And I:
Am an expert in transforming complex scientific information into clear, precise, and accurate documents that meet the client's needs.
Take the time to understand your audience and customize the documents to your specifications. My extensive scientific background and experience in research and scientific writing allow me to rapidly understand the topic and convey the message in a compelling story.
Create high-quality Search Engine and User Experience Optimized articles as well as white papers and case studies.
And personally:
I live in Laguna Beach California with my Greg (husband) and Magie May (pup) I was born and raised in Baltimore Maryland. After earning my degrees I decided that I like writing better than running a laboratory. So, I left academia to work with startups and small and medium businesses to help them succeed.
When I'm not writing or reading I enjoy hiking, camping, kayaking, and cross country road trips – always with Maggie May, sometimes with Greg.
If you're interested in Maggie May and my adventures head over to lifeandtravelswithmydog.com