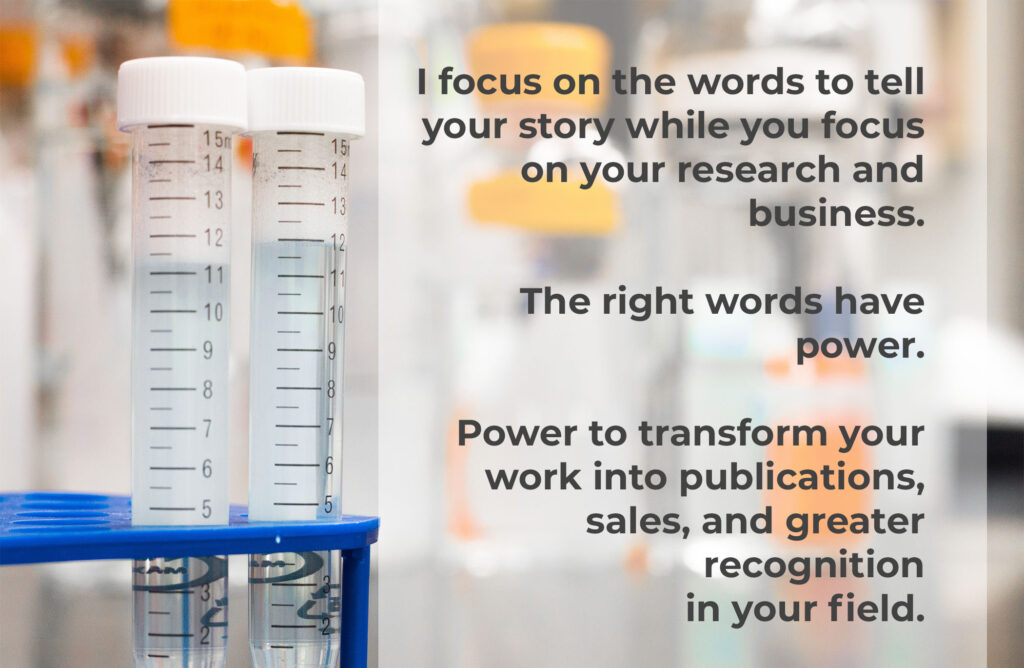 Below are some types of projects I've worked on.
Look around – if you have a different need contact me and we'll chat about how I can help.

STRATEGY
Proud Member of:

    . 

                  And Specializing in:        

      Hey! I'm Angela Jansen I love transforming complex scientific information into clear, precise, and accurate documents that meet my client's needs. I promise to take the time to understand your audience and customize the documents to your specifications. My extensive scientific background and experience in research and scientific writing allow me to rapidly understand the topic and convey your message in a compelling story.